Bev lived in a large, older, house in Melbourne. She wanted to downsize and remain in the same, familiar area. She was thinking about subdividing and building two townhouses, so she could live in one and sell the other.  However, she was nervous about the design, permit application and construction processes.
The first thing we did when we started working with Bev was to discuss her end-goals as well as her design goals for the project.  We encouraged her to ask questions which we always answered to improve her understanding of the property development process.   We assured her we would guide her through the process from the first to the last step.
Objections to developments are not uncommon.  When a few came through, we were able to find a common theme and address them in a consultative meeting with Council and objectors.  Often, it's neighbours who complain about developments which can add stress and be an even more emotional time.  It's our ability to remain calm, professional, think laterally, (pun intended!) and give logical alternatives removing all the concerns presented.
In undertaking these types of projects, we have lots of information available to us including property information from council, aerial views, street views, familiarity with the local planning policy and knowing what projects are more likely to be supported (based on our knowledge, experience, and history within the area).  This allowed us to guide Bev in the design of the townhouses and ensure they were closely aligned with her goals.
In her words, Bev said "my countless questions and queries were always answered with smile and I was never made to feel like an idiot"!  She is thrilled with her two new townhouses and couldn't wait to move in.  If Bev had chosen (just) anyone, the outcomes could have been completely different!
Property development and/or subdividing can be a bit of a mine field especially if you haven't done it before. That why it's important to work with a designer who has extensive experience (at least 10 years), has strong relationships with Council and consultants and a high success rate with permit applications.
We take the time to understand our clients end-goals for the project and do our absolute best to marry those goals, with best use of site potential rather than maximum use, and within council regulations.  Our 96% success rate in obtaining planning permits for our clients demonstrates this.
If you have a project in mind, whether that be a renovation / extension, new home, apartments or even a commercial/industrial one, such as a medical centre or warehouse, you will L.O.V.E. our complimentary (that's free for you!) "Is my project possible consultation…?" at our office in Heathmont.  (Please note: fees may apply for site visits).  After chatting with you,  followed by some detailed  research, we complete a desk top assessment of your site taking into account your development goals.  Without a doubt, we will most certainly let you know if your project is not possible!!!  We inform, educate and definitely do not want anyone wasting money.
During this meeting, you will get to know us a little and see not only our passion but also see that your success is our success.  This meeting is totally obligation free.   Our personal, creative, experienced team and our tailored, flexible and proven process will give you the best chance of success.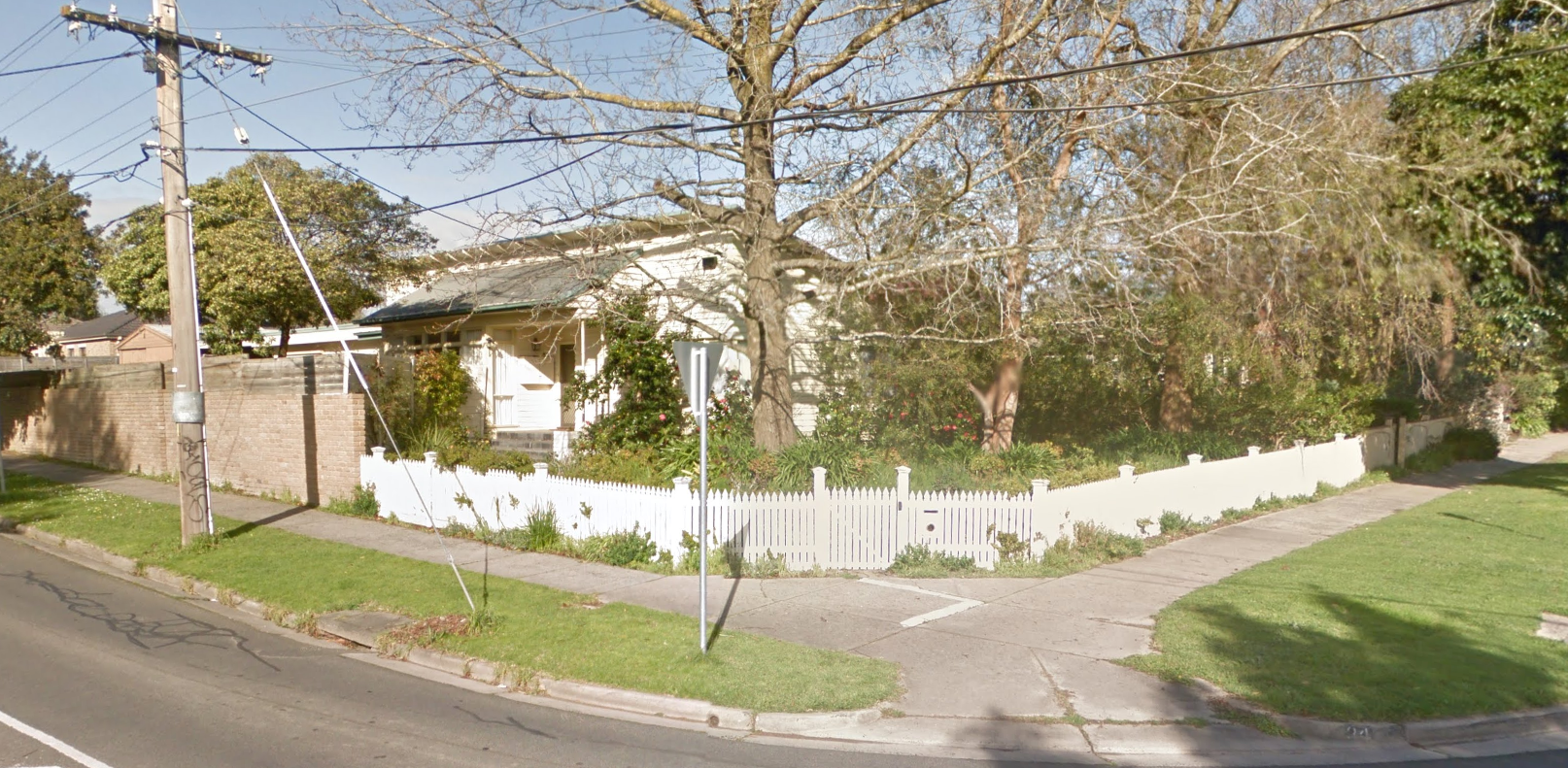 Site before design and construction!