Just like fashion, building design trends change. But like that little black dress there are some design features that don't date.
If you're designing your own home or renovating, you have the option of adding timeless features that will always look good and add value to your home.
Here are some design features that don't date
High Ceilings
You may not realise it, but the ceiling height of your home is one of the most important design elements. A high ceiling is not only considered a beautiful feature, but it can also make your home feel more spacious and create a sense of luxury. High ceilings allow for taller windows and doors, give you more space for decorations and can provide more natural light and ventilation.
Storage Space
No one ever complains about having too much storage space. We all have everyday items that need a place, but we also need to have space for things we only use occasionally like Christmas decorations, suitcases, ski equipment etc. Storage space can come in many variations. Whether it's built-in cupboards and robes, under-stair storage or garage storage, it can never be too much.
White or Off-White Walls
White or off-white walls are clean, classic, and simple. While white walls can make a room appear larger, they also give you the flexibility to experiment with colour in your furnishings or artwork.
Open Plan Living
Open plan living has become one of those features that people often look for in a home. Open plan living encourages a sociable lifestyle – mum and dad can be meal prepping while the kids are doing their homework or watching a movie, inadvertently bringing the family together. It's also great for entertaining, providing plenty of space and enabling the host to be among their guests rather than tucked away in a separate kitchen.
Hardwood Flooring
Hardwood flooring not only adds charm to your home, but it is also durable and comes in a range of finishes. Unlike carpet, hardwood floors don't fade or absorb unpleasant odours. Hardwood floors can create a cosy feel within the home and can be 'accessorised' with rugs for added character.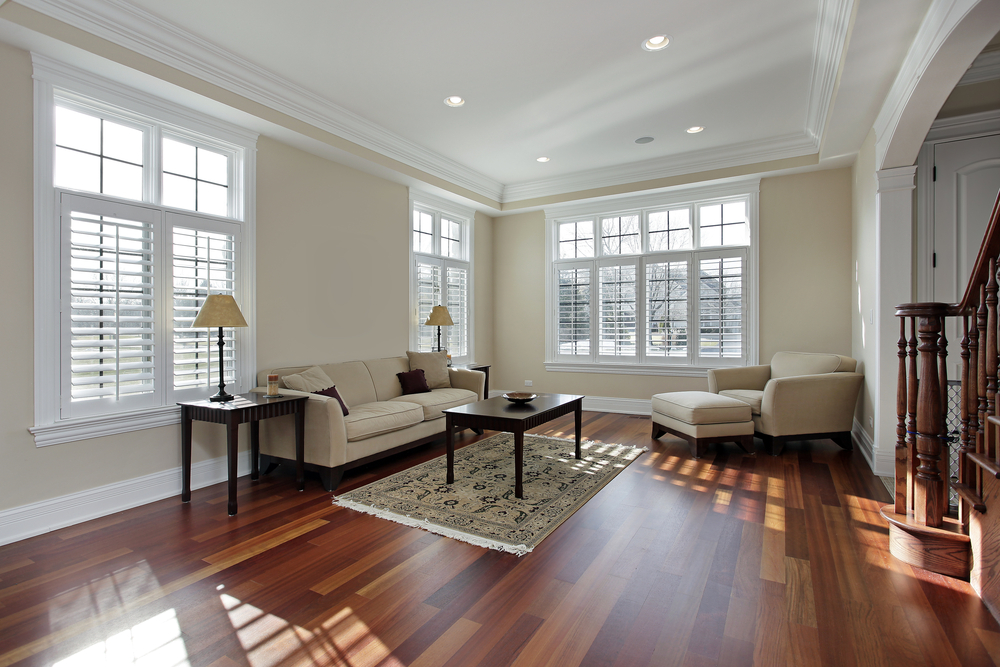 Indoor / Outdoor Living
Merging indoor and outdoor spaces provides functionality in the home. As a nation that enjoys entertaining outdoors, it was only a matter of time before indoor spaces merged with the great outdoors. Whether it's connecting your living area to your patio with sliding, bi-fold or French doors or enclosing your outdoor area, you can create a space that offers visual appeal, additional living space and adds value to your home.
Large Windows
Large windows are not only aesthetically pleasing but they provide ample natural light and can make a room feel more spacious. If you live in a picturesque area, large windows will also provide wonderful views and assist in bringing 'the outside in'.
White Fitments
Bathrooms and other wet areas such as laundries have recently become statement rooms in the home. When designing these rooms choosing white fitments (baths, taps, sinks, showers, toilets etc) will not only make the space look fresh and clean but will ensure these rooms always have a contemporary feel. Just like white walls, you can furnish the space with accessories in the latest colours which can easily be replaced as trends change.
Classic building design features will help create a home that moves with the times and that will be enjoyed by you and your family.
Call the team at Lateral Building Design to discuss design options for your home. Contact us on 9729 4973.