We cannot recommend the team at Catten Industries and LaTink highly enough!
We are very proud to display a number of the LaTink garden screens at our new studio which have also been featured on our socials and website.  They can be used in many different applications in residential, commercial, and industrial projects – just ask us how!
When the Covid dust settles, and we trust it will, our Studio will re-open in February / March 2021.  We are looking forward to welcoming clients to come and view the all the screens along with a fabulous range of products from interiors, exteriors, and landscape materials.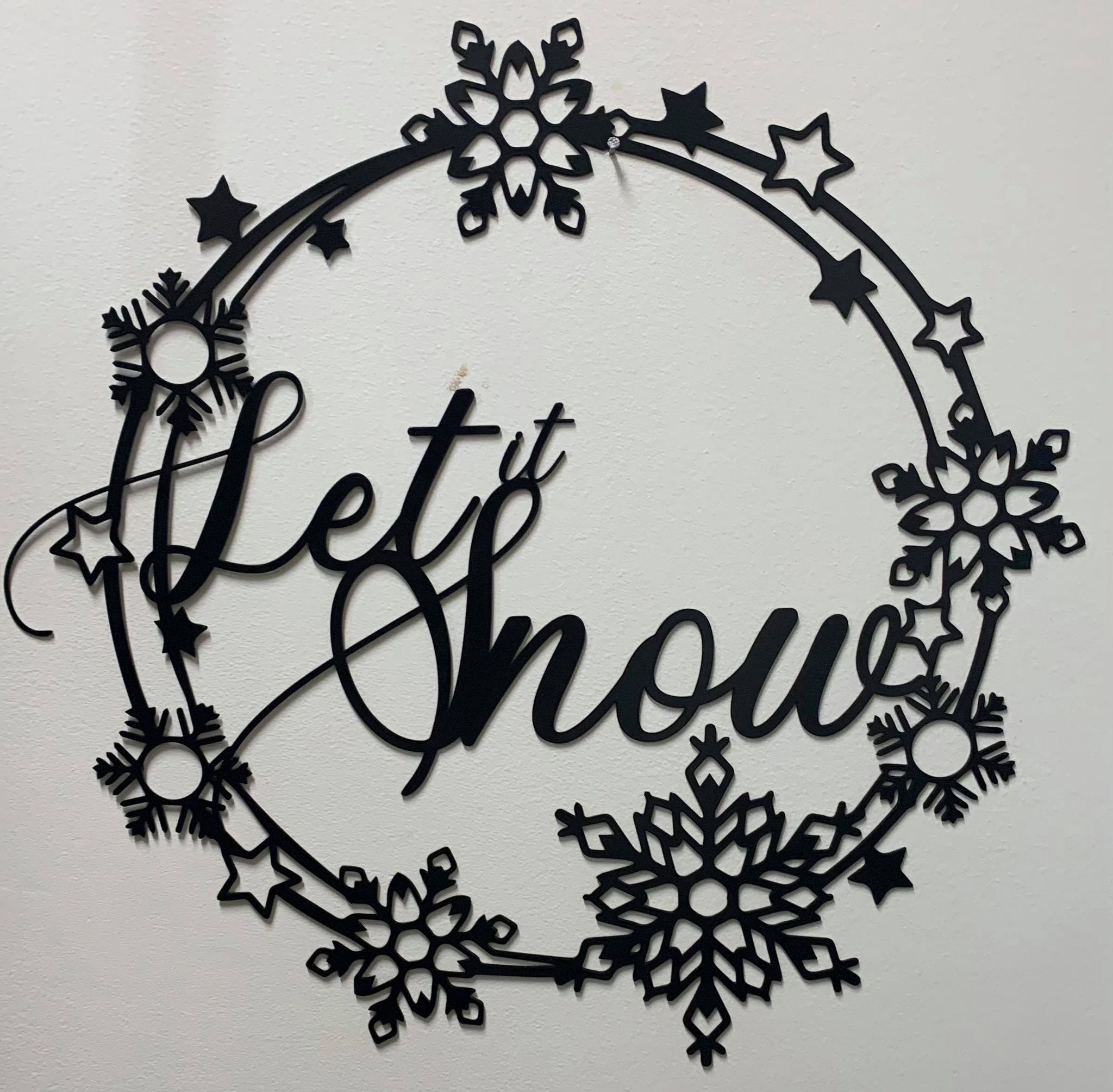 In December 2017, Latinka Cubitt, owner of sheet metal manufacturing company Catten Industries, wanted to gift her friends a unique Christmas present.  By utilising the machinery and material around her at Catten, Latinka created a custom Christmas wreath. Traction grew via social media of this Christmas wreath and Latinka decided to branch out and begin a side project called LaTink.
Like a wish upon a dandelion, LaTink was born. Working alongside her daughters, Nicole & Bianca, the LaTink team grew and from a range of Christmas wreaths to create stylish customisable garden screens, outdoor furniture, and garden ornaments.
Each year LaTink release a new range of Christmas wreaths, with their 2020 design just being announced.
You can purchase a LaTink wreath at www.latink.com.au or follow them on Instagram @La_Tink_ for updates on their range.
The team have generously given our LBD family and readers a discount during the months of November-December!  Just use the code LBD10 at checkout.