Donna and John from LBD have known and worked with Leanne from Forever Lasting Flowers for many years.  In chatting with Leanne, her passion shines through!   Here's a few words from her:
One of my favourite books is "Start with Why" by Simon Sinek. It's about inspiring people to do the things that inspire them because, "In business it doesn't matter what you do but why you do it."  I recognised that my driving force was "To impact hearts through beauty".
A young widow visited my shop with her 3 primary school children on Mother's Day.  She was so delighted by the beauty of the flowers she exclaimed, "When my husband passed away everyone gave me fresh flowers and they all died at once which really impacted me.  I wish someone had given me a gift that lasts forever!" She selected a gift with her children a little magnolia forever lasting arrangement as a reminder of her husband that will keep on giving her joy and fond memories.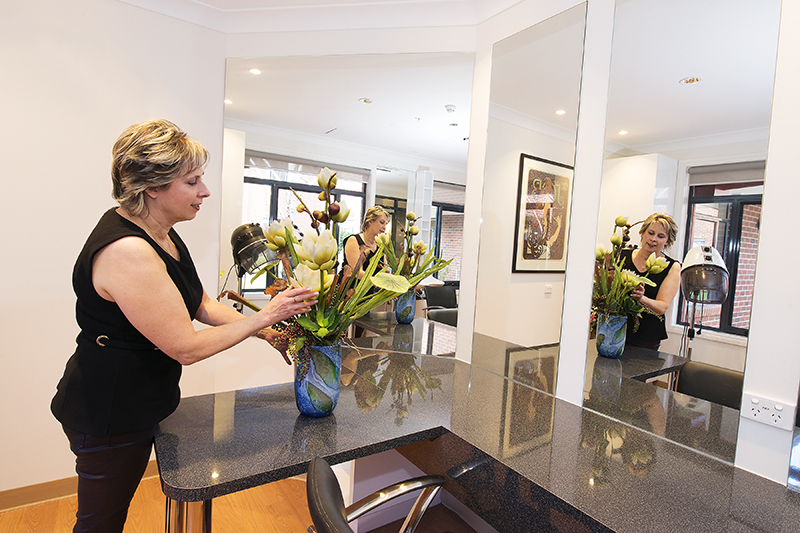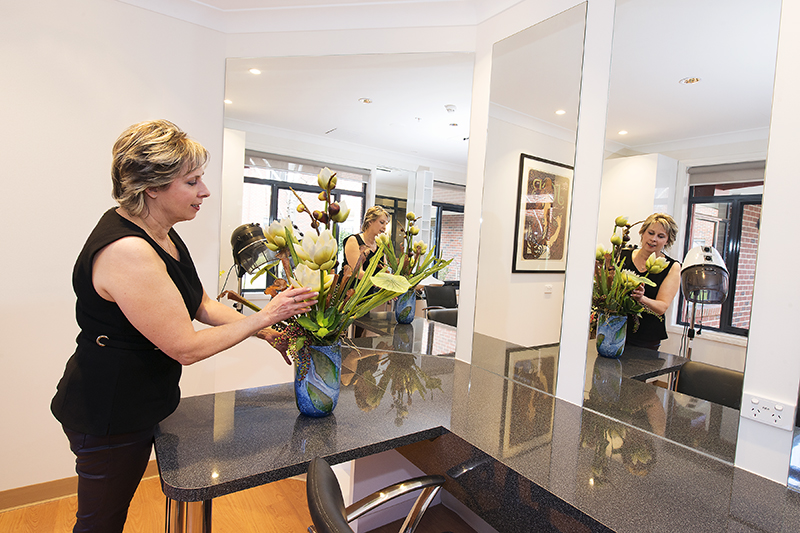 Behind the scenes of the shopfront is a flower rental business which was established in 2006, specialising in the design and rental of artificial flower arrangements.  I work with business owners who recognise perception and image are important to the success of their business.  I work with each business owner personally, taking into account brand, colours and the space available, to make it look amazing!  Just like the floral installation at a Templestowe property (featured image).  In the Real Estate sector professionally presenting a home to maximise visual impact and create a sense of home can emotionally connect a prospective customer with the property and make a difference to the overall sale result. One  of the elements of this is floral displays that will look good for the entire duration of the property staging period.  Beauty has the powerful ability to influence mood, create a sense of home and enliven the atmosphere.
TWO SPECIAL OFFERS FOR LBD CLIENT'S:
From 1st – 11th Dec 2020 Leanne is offering exclusively for LBD clients a 10% discount instore for purchases of $50 or more  through Floral Décor rental and gift shop located Shop 38 Panfield Avenue, Ringwood which offers small to medium artificial/preserved and dried floral arrangements and selection of beautiful gifts for sale instore and online www.foreverlastingflowers.com.au
Rental business offer:  Purchase 8 weeks flower rental $196 and get 4 weeks for free (a saving of $98) Limited to 3 businesses for January 2021 installations.