Your home's front fence has many functions. Whether it's providing privacy, security or complimenting the aesthetic of your home, your front fence provides kerb appeal and completes the look of your home.
There are many options to choose from when it comes to fencing.
Classic Picket
Picket fences were originally considered the 'American Dream' fence but soon gained popularity worldwide. Construction wise, picket fencing is a row of vertical boards or pickets held in place by horizontal rails.
Picket fencing is one of the most decorative fencing options you can choose. They are visually attractive and provide street appeal for your home.
Contemporary Timber Fencing
Contemporary timber fencing is a great option for anyone wanting a timber design yet not a picket fence. It's affordable, durable and versatile and due to the nature of its solid construction can withstand Australia's harsh and unpredictable weather conditions.
Timber fencing is not only visually attractive but gives you the option to paint it to match your home or to pair it with plants and paving.
Iron Fencing and Gates
While popular back in the Victorian era, iron fencing still remains popular with Victorian terrace homes. Although iron fences and gates don't provide a great deal of privacy, they do create visual appeal.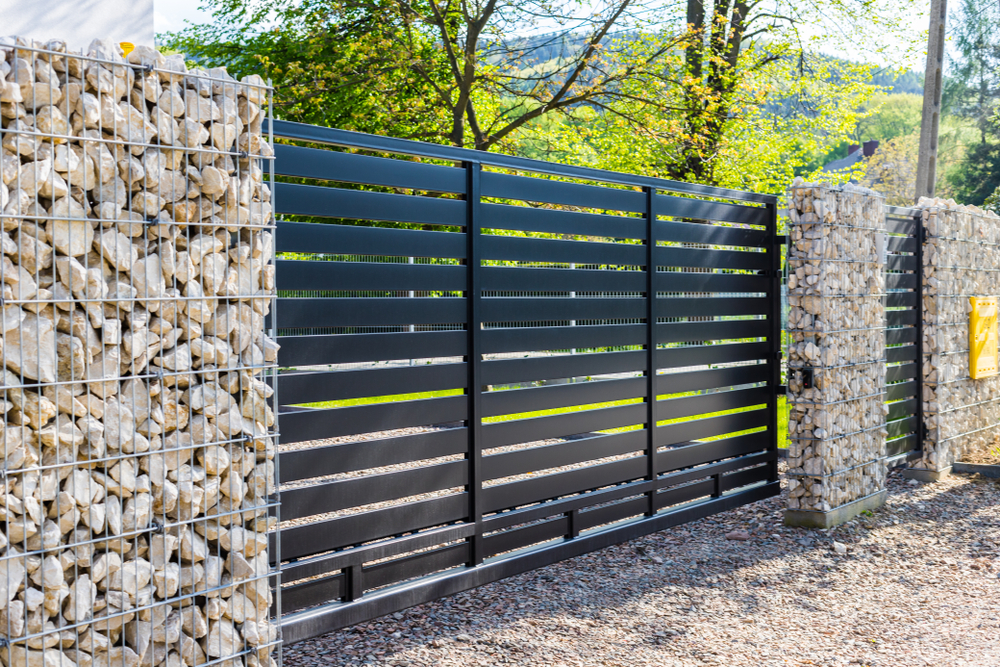 Stone or Gabion Fencing
Stone fencing whether plain or topped with decorative cast iron details is quite popular especially on Victorian-era homes. While it can be quite expensive, they also offer superior privacy and security benefits.
For those who like the look of stone fencing but not the price tag, a veneer of stone pavers can provide a budget friendly option.
Another form of stone fencing is Gabion fencing.  A wall made of rocks, stones and other materials held together by a wire cage, Gabion fences are a simple yet beautiful way to create a barrier. They require little to no maintenance and are easy to install.
Corrugated Steel Fencing
Steel fencing is great for privacy and comes in a variety of colours to suit your home. Affordable and durable, steel fencing can run vertically or horizontally and can be complemented with timber posts and edging or a timber gate.
Rendered Brick
Rendered brick fencing is a great option for those wanting a modern look. It's durable and can be complemented with timber gates or plant creepers which will also soften the look.
Post and Rail Wood Fencing
If you're after a rural look then post and rail wood fencing is a great option. It's affordable and easy to maintain and can be constructed using a variety of timbers.
Brush Fencing
Brush fencing is a popular option for those living in coastal areas where there may be quite a bit of native bushland and scrub. Brush fencing will not only fit in with the landscape but it also absorbs noise, is low maintenance and is resistant to termites.
When it comes to choosing your front fence, it's important to think about not only the aesthetics but also it's functionality. If you would like advice about choosing a front fence to suit your home, and/or whether you need a permit for a fence, the team at Lateral Building Design can help.