Standing out from the crowd can at times be difficult. So, what can you do to give your business a point of difference that will attract customers?
Street appeal is the first impression your business makes and can go a long way to helping attract potential customers. Using unique materials can add an element of interest and create an inviting façade that will entice people to walk through the door.
Here are some ideas to enhance your business' street appeal.
Commercial retrofits and upgrades
Retrofitting and upgrading a building involves changing its systems or structure to improve the amenities or performance of the building. These are often cost-effective solutions which improve the building's capital, improve the working environment, and provide wow factor. Retrofitting and upgrading also enables the conversion of existing facilities for additional uses, e.g., warehouses to offices.
Pretty up the exterior
First impressions count so making any necessary repairs to a building's exterior is crucial. A fresh coat of paint is an easy and cost-effective way to start. If budget permits, consider adding features and textures that create interest and will have customers wanting to take a closer look. Consider styling and finishing with elements such as:
Metal screens
Recycled reclaimed brick
Brick tiles
Aluminium/composite timber cladding
Metal mesh cladding
3D cladding
Precast concrete
Façade renovations not only improve aesthetics but can also result in a more energy efficient building. When considering façade renovations, maintaining consistency in material choices for internal and external areas ensures these spaces tie in together.
Update windows, doors, or the entrance
Using different window shapes, sizes, frames and tinting can enhance the look of a building. While aesthetically pleasing from the outside they also provide light and a feeling of openness that may entice customers to step inside. Even just a fresh coat of paint can provide a new lease of life on old timber frames.
Size and scale play a big part in ensuring the entrance to your business is welcoming. It also completes your business' brand image so ensure its inviting and there is nothing hindering customers from walking through the door.
Bring the outdoors in
Using outdoor material in the entrance can create interest for customers. Foliage, green walls, indoor plants etc can look fresh and interesting, creating an impact that will invite customers to take a closer look.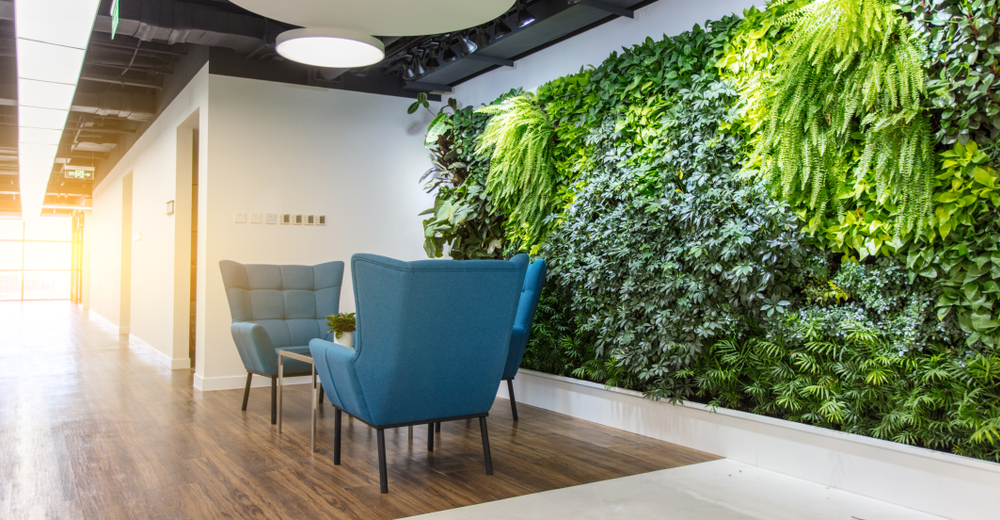 Landscaping
Landscaping can provide many functions. While the use of plants and flowers is what usually comes to mind when people think of landscapes there are other elements that are utilised when it comes to designing outdoor spaces. The use of structures such as screens, decks, furniture, paths etc. add to the inquisitive nature of landscaping, thus inviting patrons to explore the space further.
Streetscape
Streetscape is an important factor for a business and contributes to street appeal. While it's important for your place of business to be attractive and welcoming to customers, the surrounds where your business is situated is equally important. Clean streets, greenery, paved walkways etc can make businesses more inviting to customers. Although, improvements to streets are usually undertaken by local councils, it is the front of your building and the street that together contributes to the overall appeal.
If you're looking to create a bigger impact with your commercial space to entice new customers or patrons, give our office a call to have a chat with our expert design team at Lateral Building Design.